Farmers Markets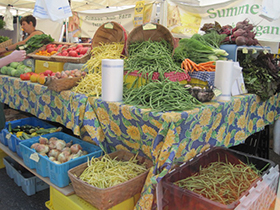 Located in Downtown Edmonds on Saturdays.
May 2–June 13, 9am to 2pm, (Garden Market);
June 20–October 4, 9am to 3pm (Full Market)
No market August 15th, due to the Taste of Edmonds.
An award-winning year-round market, located on Ballard Avenue between 20th Ave NW and 22nd Ave NW. Operates on Sundays, between 10 am and 3 pm.